Thinking of getting an automatic gate for your home?
Like it or not, we're entering an era of convenience. Technologies such as auto gates bring us so much comfort and make life a breeze. They don't only provide us convenience, but also increased security, protection & peace of mind. However, there are tons of auto gates available on the market and without proper research, you could end up with a costly & inconvenient mistake. In this article, we'll highlight 4 mistakes to avoid when choosing an auto gate.
1. Opting for a cheaper material
Cheap is one reason that causes problematic auto gates that you often see around your neighborhood. Choosing the right material is crucial when it comes to auto gates. Here are 3 common materials available on the market today:
I. Wood – Wooden auto gates are usually popular for its versatility and sturdiness. When it comes to versatility, some owners like the fact that wooden auto gates can be decorated in several different ways through staining and painting. However, since wood is natural, they require high maintenance as they're sensitive to temperature and insect infestation overtime. Every 2 years, you will also need your wooden auto gates to be repainted and re-stained. Usually, wooden auto gates last only for a maximum of 35 years before they need to be completely replaced.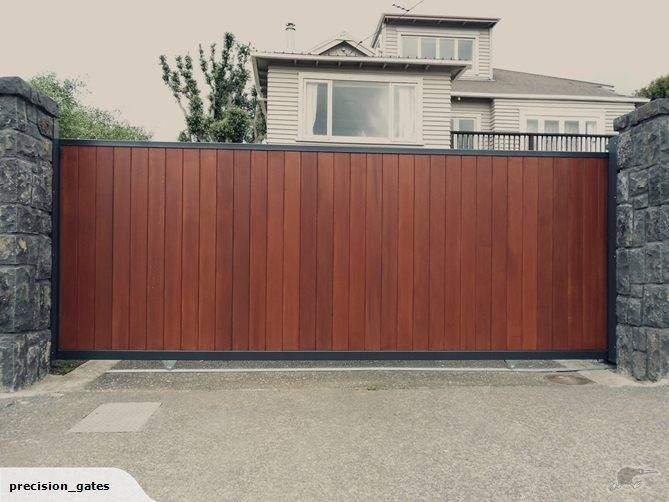 II. Iron and steel – Metal auto gates are extremely durable, especially if they're made of cast iron. Unlike wooden auto gates, metal types are invulnerable to insect infestation. However, they're highly sensitive to temperature, and require some level of maintenance to avoid them from corroding too soon. Iron and steel auto gates tend to be on the pricier side too.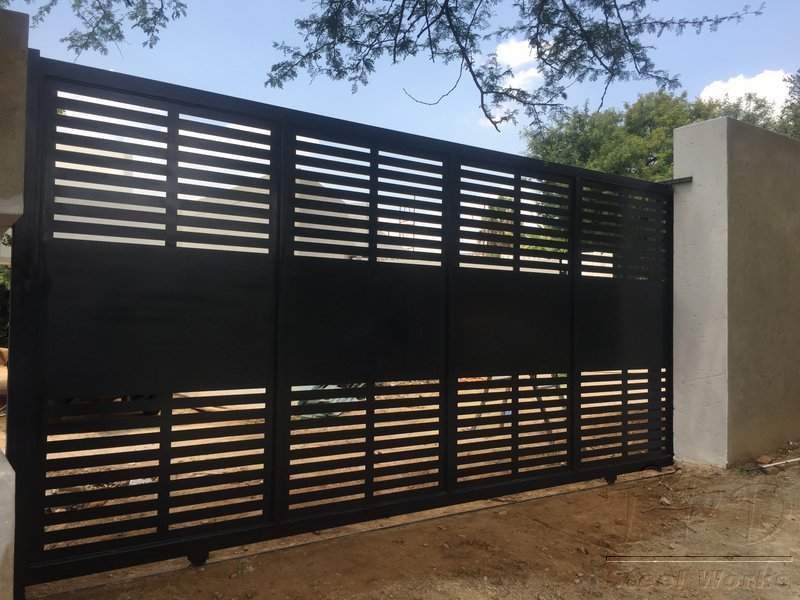 III. Aluminium – Aluminium auto gates are popular for their corrosion-resisting benefits. Not only that, aluminium auto gates are light and strong. They are corrosion resistant because they have a surface coating that significantly adds to their longevity, which means that you benefit from the hassle of high auto gates maintenance. Aluminium auto gates such as Delux auto gates are one of the most well known and great quality aluminium auto gates on the market in Malaysia.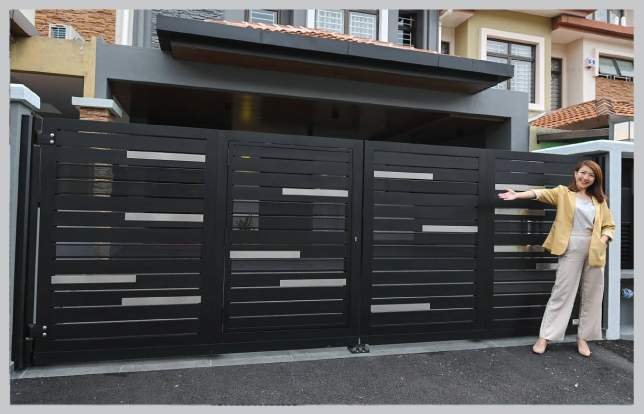 2. Choosing the wrong motor
There's a common misconception that all auto gates are the same. However, each auto gate type has its own requirements. For example, a motor designed for an office building that's used hundreds of times a day would differ from a home auto gate. Hence why working with a residential based auto gate contractor is important as we are the experts of residential auto gates. Upon choosing the correct motor for your auto gate, you'll need to consider these:
I. Is the motor strong enough to hold the weight of the auto gate? Gates are heavier when they are taller, thicker, or wider. E.g gates weighing more than 400kg require a heavy duty motor.
II. How many times a day on average will the auto gate be opened and closed? If you are expecting your daily auto gate activity is high, opt for a higher duty cycle motor.
Also, take note that any motors made of plastic should be avoided as they'll wear out quickly.
3. Choosing the wrong configuration for your porch size
For auto gates, there are three common configurations which are either sliding gates, folding gates or swing gates. What are the pros and cons of each type of auto gates?
I. Sliding gates – are made up of one or two large pieces of gate that slides across upon opening & closing. Sliding auto gates are suitable for homes that have a larger front yard.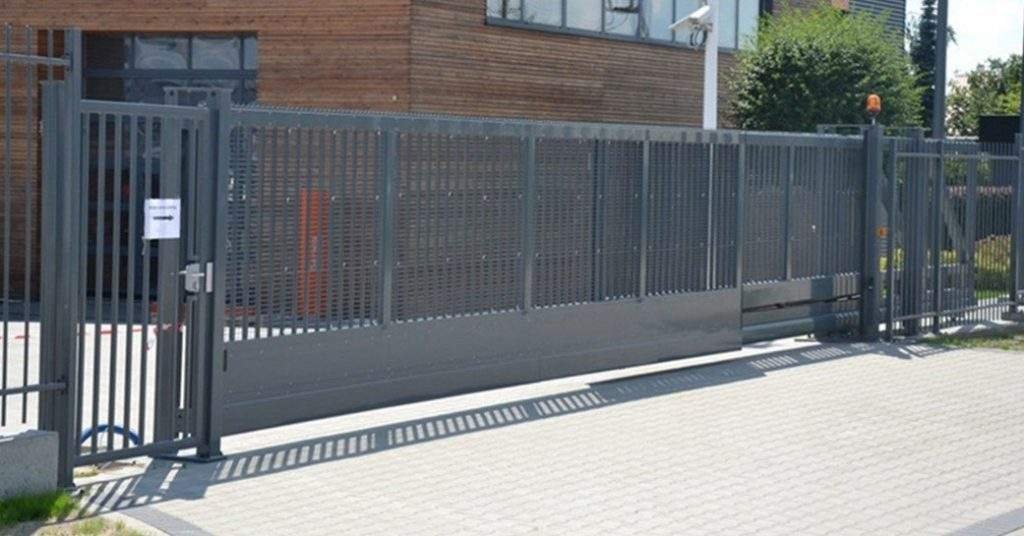 II. Folding gate – opens by folding to the each side of the entrance. Folding auto gates are suitable for all types of homes, and particularly homes with limited porch spaces. When it comes to folding auto gates, a feature that is extremely useful is the reverse sensor that focuses on surrounding safety. In Malaysia, there are limited auto gates that come with this option. A few notable brands that are worthy of mention is the Delux auto gates are well equipped with this feature to ensure your safetiness.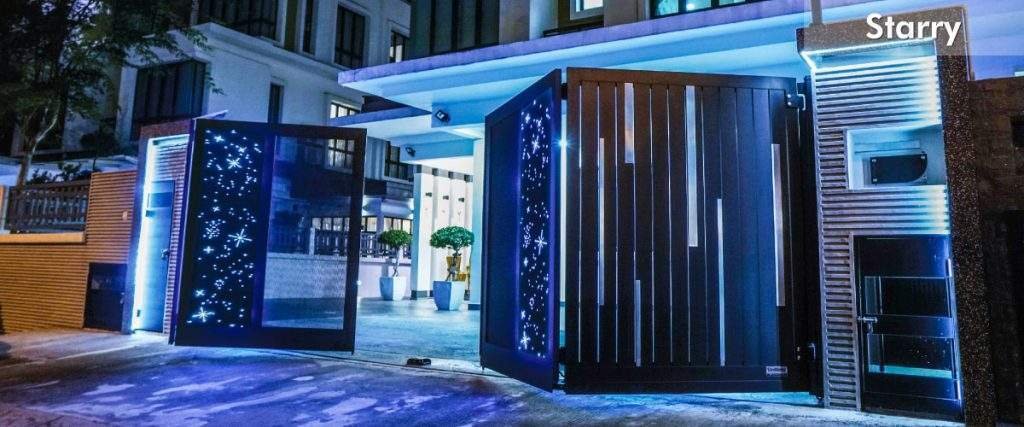 III. Swing gate – is usually twin gates that open in the middle and swing open. Swing auto gates are suitable for homes with small to midsize porches. Swing auto gates open faster than sliding gates, however, these types of auto gates can cause crushing injuries when they swing open.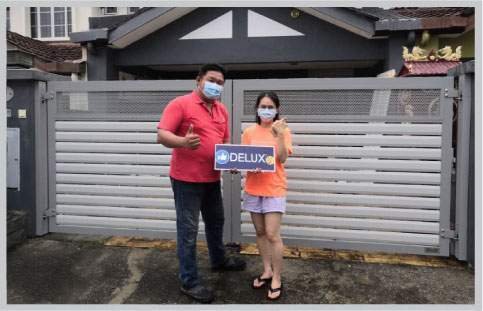 4. No back-up power
Your auto gate is a valuable part of your security & convenience scheme at home, but it won't be as good when the electricity is down. Imagine not being able to enter or exit your home when the power's down! For example, auto gates such as Delux brand are backed with a 48 hours power to avoid any unfavourable situation from happening.
Working with the right brand and contractor is key to saving your time and money! If you're looking for expert contractors in home auto gates, drop us an inquiry now and we'd be happy to assist you.